Get Ready for ecommerce Micro-Fulfillment: Re-inventing Space and Flexibility
The thing about a successful eCommerce micro-fulfilment operation at the individual store level is that it integrates carefully planned processes, optimized space utilization, scalable operations and highly efficient automation to address challenges.The fulfillment aspect of online retailing is gaining considerable attention from retailers, especially after the advent of Covid-19. Consumers have started relying completely on online shopping for their day-to-day needs. Fulfillment is crucial for the customer, as this is where real eCommerce profits come from. However, if customers cannot get the product when and where they want it, the retailer risks losing or alienating them.
Customers Demand Fast and Free Delivery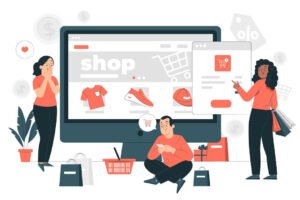 Today's customers are highly empowered. They want more flexibility and options when it comes to product spread. They expect same-day delivery and immediate local store pick-up. The typical eCommerce customer expects cross-channel services like click-and-collect and order-to-delivery, wider online SKU offerings, order accuracy, fast and free delivery, free returns and more.For retail supply chain executives, the biggest challenge to remain competitive and profitable is meeting the customer demand for fast and free delivery.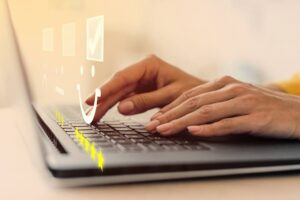 The Future of Fulfillment for Better Customer Experience
Conventional models for retail distribution use central distribution centers (CDCs) to ship inventory out to stores and centralized 
eFulfillment
 centers to ship products directly to their customers.eFulfillment centers are unable to accommodate the unique needs of customers. Localized in-store 
micro-fulfillment and nano-fulfillment
 is the way forward. However, they need plug-and-play storage, automated material handling and robotic solutions located within urban centers.
The Need for Warehouse Space and Flexibility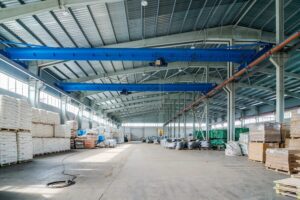 It is no secret that space utilization within retail stores and eCommerce fulfillment warehouses is at a premium these days. Due to the continuous increase in the costs of warehouse real estate, construction and labor, there is a heightened demand for efficient space utilization. This is why many eCommerce fulfillment operations have completely outgrown their warehouses, forcing them to rely on leased off-site facilities.As a result, eCommerce businesses are closely looking at how they can optimally balance their inventory against delivery and fulfillment.
The Way Forward: In-store and Micro-fulfillment
Successful eCommerce 
micro-fulfilment
 implementation requires carefully planned processes, optimized space utilization, scalable operations and highly efficient automated systems to address the speed of throughput and space challenges.Being able to store more SKUs within a limited space is the tipping point for in-store and micro-fulfillment centers. eCommerce businesses need solutions that can be easily configured to fit different storage space models. They should accommodate variations in ceiling heights and obstacles, while having the scalability to expand or contract when needed. Micro-fulfillment requires highly efficient, high-density cubic space utilization, coupled with a low footprint for storage. The idea is to fit the maximum number of SKUs into the system and use both the footprint and the facility height, as far as possible.
Automating eCommerce Micro-fulfillment
To minimize the amount of time wasted between picks and increase the number of eCommerce orders processed per picker, eCommerce executives are increasingly looking for more efficient solutions. It is no longer acceptable for a picker to spend 60 percent of his/her time traveling and 40 percent of the time picking.
Going Beyond Manual Picking Processes
Manual picking is highly labor-intensive. Businesses can save significant costs by automating this process.When needs fluctuate, the pick, pack and delivery model should be adaptable to changes. Implementing the right automated system to support the fluidity of eCommerce fulfillment demands is the key. The right micro-fulfillment automation solution minimizes manual touches. It results in more accurate orders, improved ergonomics, lower labor costs, travel time, and saves storage space.
Benefits of Automation
According to a
recent article from McKinsey
, "Leading retailers are aiming to make warehouses responsive, resilient, and reliable to accommodate the ever-growing e-commerce market and incorporate lessons from the global pandemic. Along with improving existing warehouse capabilities and enabling new nodes of fulfillment (such as urban fulfillment centers), they view warehouse automation as an important part of the solution. In a recent McKinsey survey of 50 retailers across apparel, grocery, and other key sectors, more than 80 percent of respondents indicated they intend to increase automation investments over the next two to three years."
Another article from McKinsey
explains how "some retailers have cracked the code and have begun rolling out ambitious upgrades. As part of a €500 million initiative, Edeka invested €93 million to expand its existing warehouse in Berbersdorf, increasing the total number of SKUs from 2,900 to 12,700 while adding a 300,000-square-foot, partially automated picking-and-storage area.
Automated Goods-to-person Micro-fulfillment
Modern-day automated goods-to-person micro-fulfillment processes place incoming goods or cartons in totes or trays. These are stored in high-density automated storage and retrieval systems. For quick fulfillment, SKUs are automatically retrieved from storage and brought to the picker at a pick/pack station. The pick/pack station is focused on ergonomics and high productivity, eliminating the significant travel time inherent in traditional person-to-goods picking.The latest automated eCommerce micro-fulfillment solutions come in many forms. They may include high-density storage systems, 
pallet-based
 or tote/carton-based systems, horizontal and vertical carousels, 
vertical lift modules
 and robots. The solution you choose needs to fully embrace the needs of your micro-fulfillment operation.
Re-invent Space and Flexibility with Inlogsys
As a leader in integrated and fully automated intralogistics, 
Inlogsys
 can optimize micro-fulfillment at your eCommerce warehouse or store using the most advanced technology. Our storage and automation solutions enhance your ability to deliver products as per customer needs. From simple pallet racking to complex mezzanine floors or 
ASROF systems
, we empower businesses with the right solutions to overcome modern-day challenges. 
Get in touch
 with us to re-invent your ecommerce micro-fulfillment process.